Thermoforming: Drape Forming & Blow Moulding
Thermoforming is the process in which a flat plastic sheet is heated and deformed into the desired shape. The process is widely used in packaging of consumer products and to fabricate large items such as bathtubs, contoured skylights, and internal door liners for refrigerators.
We have the facilities to allow for Drape Forming and Blow moulding to various requirements, with the maximum sheet size being 2440mm x 2030mm (depending on material). We also have the ability to produce in house tooling which allows for a versatile, efficient and cost effective service. Thermoforming has close similarities with vacuum forming, except that greater use is made of air pressure when forming the softened sheet.
The thermoplastic sheet is softened at a heating station, and then moved to a forming station and placed on a mould. The forming of the sheet is by a combination of air pressure and male core plugs.
Many thermoplastics can be thermoformed. These materials include Polystyrene (HIPS), Polypropylene, Polyethylene and PVC.
Please e-mail our fabrication team on fabrication@bayplastics.co.uk with your Thermoforming questions.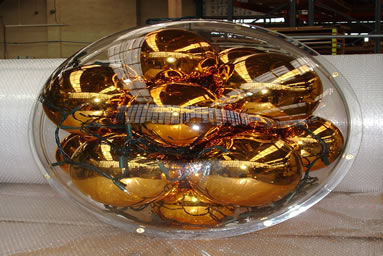 We carry an extensive range of stock to accommodate the diverse market for semi-finished plastic materials, offering custom sizes on all general plastics. Our professional cutting service will ensure quality finishes and rapid turnaround at all times.
With over 20 years of expertise in the fabrication sector, our commitment to service & quality, along with unrivalled product knowledge enables us to guide you in all aspects of plastic material selection, from component design through to production.
Our plastic design team are capable of creating a range of specialist bespoke products, from initial prototypes and one offs to full production runs. The capabilities and capacity available allows us to offer an extensive specialist service.