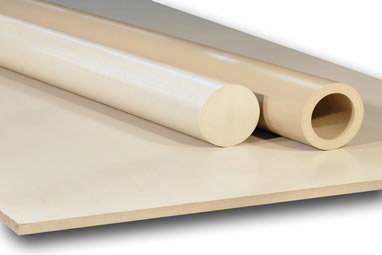 Symalit PVDF Fluoropolymer: Sheets & Rods
Symalit PVDF 1000, member of the fluoropolymer family, is unreinforced yet combines good mechanical, thermal and electrical properties with excellent resistance to chemicals.
Symalit PVDF 1000 is a versatile engineering plastic material. Most common industries using Symalit PVDF 1000 are chemical (including petrochemical), pharmaceutical, nuclear, food, paper and metallurgical.
PVDF is a material that has several useful properties such as UV resistance, safe for food contact and has low flammability. Symalit PVDF Fluoropolymer is available in both sheets and rods.