| Polyester | |
| --- | --- |
| Trade Names | Polyester, PET, Ertalyte, PET-P |
| Available | Sheets, Rods, Tubes |
| Colours | Natural, Black, Pale Grey |
| Similar Plastics | Delrin |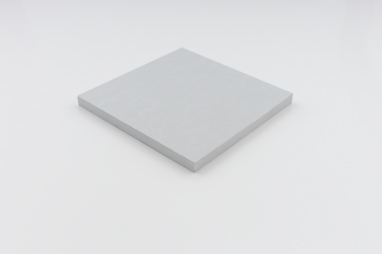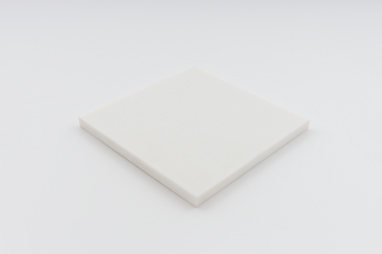 Polyester: Ertalyte PET-P
Stock shapes made of crystalline thermoplastic polyester, trade names Ertalyte (virgin grade) and Ertalyte TX (bearing grade).
Polyester PET is a good alternative to Delrin, as it absorbs less moisture, therefore holds it shape much more easily.
PET-P is usually used to create precision parts which have to sustain high loads and high wear due to its properties. Ertalyte TX is an internally lubricated bearing-grade polyester that offers an even lower coefficient of friction when compared to other polyester plastic.
Ertalyte (PET-P) Characteristics
High mechanical strength
Very good creep resistance
Low and constant coefficient of friction
Excellent wear resistance (comparable to or even better than nylon grades)
Very good dimensional stability (better than polyacetal)
Physiologically inert (suitable for food contact)
Excellent stain resistance
Better resistance to acids than nylon and polyacetal
Good electrical insulating properties
Good resistance against high energy radiation (gamma-and X-rays)
Ertalyte (PET-P) natural / black
The specific properties of this virgin crystalline Polyester PET make it especially suitable for the manufacture of mechanical precision parts which have to sustain high loads and/or are subject to wear.
Ertalyte TX (PET-P + solid lubricant) pale grey
Ertalyte TX is a polyethylene terephtalate compound incorporating a uniformly dispersed solid lubricant. Its specific formulation yields a premium, internally lubricated bearing-grade Polyester. Ertalyte TX Polyester has not only an outstanding wear resistance, but offers in comparison with Ertalyte an even lower coefficient of friction as well as higher Pressure-Velocity capabilities.
We carry an extensive range of stock to accommodate the diverse market for semi-finished plastic materials, offering custom sizes on all general plastics. Our professional cutting service will ensure quality finishes and rapid turnaround at all times.
With over 20 years of expertise in the fabrication sector, our commitment to service & quality, along with unrivalled product knowledge enables us to guide you in all aspects of plastic material selection, from component design through to production.
Our plastic design team are capable of creating a range of specialist bespoke products, from initial prototypes and one offs to full production runs. The capabilities and capacity available allows us to offer an extensive specialist service.